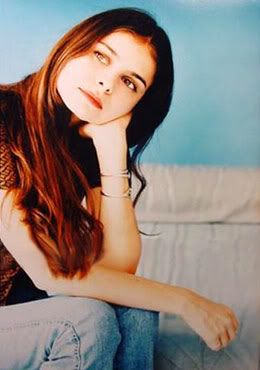 Everyday you can see changes in her hair and smile
I can wait a million days while her smile goes away
sometimes I feel dizzy by the slices in her hands
secrets in her lisptick mouth
surely you´ll love again.

Catch her smile and then that´s all
you won´t know her so it´s OK
funny how things change
funny how things change...

Eso fue "Roseblood" de Mazzy Star, una de mis canciones favoritas ever.
Hope Sandoval (ver foto) capturó la esencia del sentimiento que es amar a alguien, así esté cerca o lejos, se de cuenta o no, pero nunca deja de interesarte y la satisfacción y felicidad vienen cuando sabes que el/ella está bien, aunque no sea contigo.