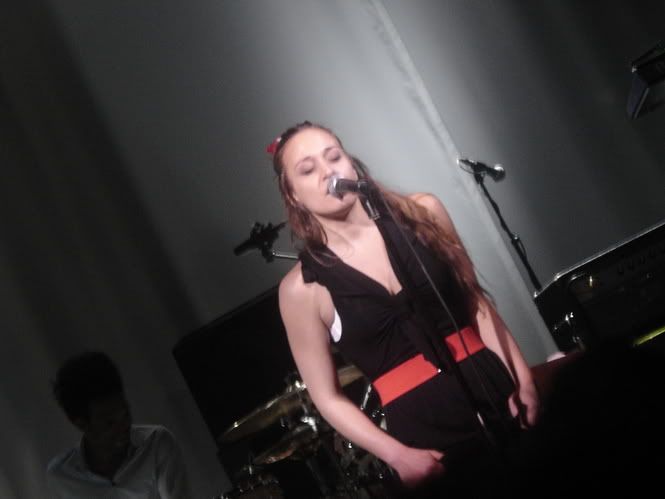 "Can´t take a good day without a bad one
don´t feel just to smile until I´ve had one
Where did I learn?
I make a fuss about a little thing
The rhyme is losing to the riddling
Where´s the turn
I don´t want a home, I´d ruin that
Home is where my habits have a habitat
Why give it a turn?
(...)Here´s coming a better version of me."
Ver a Fiona Apple en vivo es un orgasmo musical... y no tan musical. Ahora puedo morir tranquila. Definitivamente me casaría con ella en Vermont. Es hermosa. Es extremadamente tímida y con un sentido del humor tan negro que es delicioso. Después de ese concierto definitivamente viene una mejor versión de mi. Esta foto fue posible gracias al deficiente equipo de seguridad de House of Blues San Diego.