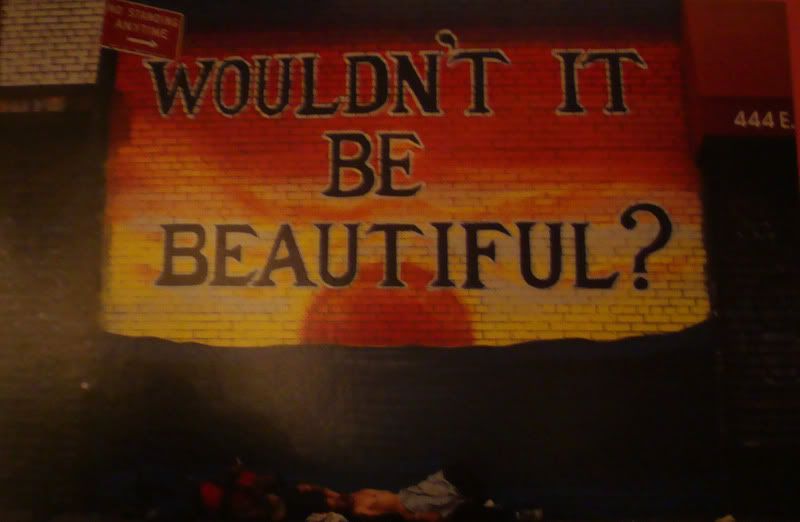 Todos los días me levanto y veo esta postal en mi pared y pienso:
wouldn´t it?
sí, estaría bueno ver ese paisaje tranquilizante todos los días, pero esta foto me gusta más por los vagales que están echados a la mitad de una calle neoyorquina que me hacen pensar que neh, me gustaría más vivir en esa ciudad... algún día, yo lo sé.
Y hoy me levanté con
"it´s the love"
una de las nuevas canciones de
The Breeders
, literalmente me levanté porque es el ringtone de la alarma ja, era muy temprano, vi todo soleado y me puse de buenas y recordé algo que leí la noche anterior para conciliar el sueño:
The day felt like a birthday, our first, and we ourselves were the gifts, to be opened again and again.
¿No les encanta ese feeling? Ese feeling va bien con un día soleado.
Unas líneas del cuento
Ten true things
del libro de
No one belongs here more than you.
¡Ah cómo me gustan los Breeders!